Soto Receives "Editors' Choice Awards" from Outdoors Magazines in US and Europe
SUMMER 2010, SALT LAKE CITY, UT. It has been a stellar year for SOTO. Backpacker Magazine presents SOTO with the "Editors' Choice Award", for the Micro Regulator Stove and the Pocket Torch. SOTO also receives the "Editor's Choice Award" from Europe's authoritative magazine, "Outdoor", for the Micro Regulator Stove. The magazine editors test the market's most innovative products in the field under extreme conditions to determine the "best of the best."

SOTO's realization of their responsibility and commitment to developing and manufacturing all-around well-designed products that set SOTO apart as the leader and flagship manufacturer in the industry. The industry's leading magazines are recognizing SOTO for bringing state-of-the-art technology to the world market.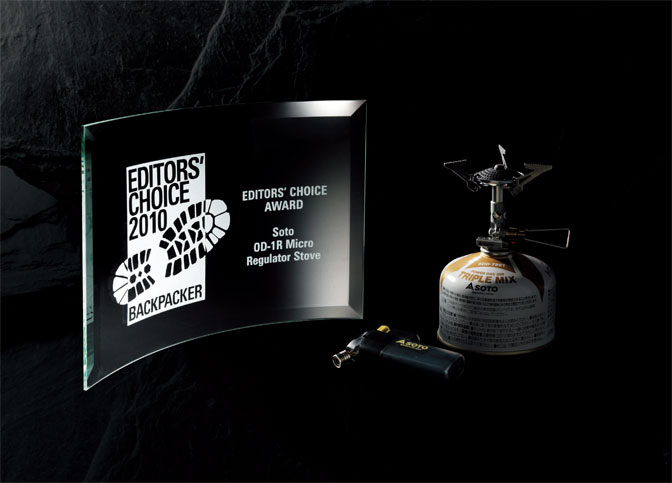 Backpacker Magazine
outdoor magazine
To the top of this page